Expert Stone and Brick Masonry Services in Waterford, MI
Upgrade Your Property's Masonry the Right Way
If you're a homeowner or business owner facing deteriorating brick walls, crumbling mortar, or unsafe chimneys, these problems can't be ignored. Damaged stone and brick masonry not only weakens the structure of your property but also diminishes its aesthetic appeal. Top Hat Masonry is here to help. With our experienced team of skilled craftsmen, we provide high-quality masonry services—including chimney repair, brick masonry, stone masonry, and concrete—to bring your property back to life.
Don't let your brick or stone masonry issues go unaddressed and risk further damage. Our specialists at Top Hat Masonry are equipped to handle all your masonry repair, replacement, or installation needs with a commitment to excellence and customer satisfaction.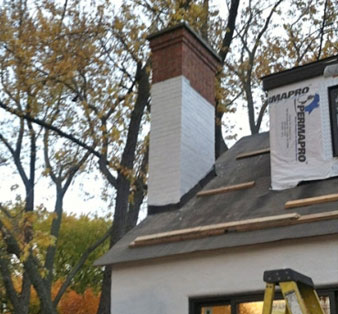 Restore Your Property's Beauty
---
Get started with Top Hat Masonry's comprehensive services to enhance your property's appearance and structural integrity.
(248) 739-3065
Signs Your Property Needs Our Expert Masonry Services
---
Identifying masonry issues early on can save you time and money in the long run. Fading brick color, cracked mortar joints, leaky walls, and sagging chimneys indicate that your property requires professional masonry services. At Top Hat Masonry, our team will thoroughly assess your property to determine the most effective approach to restoring its structural integrity and visual appeal.
In addition to identifying masonry issues, our team at Top Hat Masonry also excels in working with various styles and materials to accomplish your desired look. Whether you have a classic brick facade or an elegant stone design, we have the skills and knowledge to preserve your property's unique character. Trust our reliable team to provide the highest standards of masonry craftsmanship, ensuring your property remains beautiful, safe, and structurally sound for years to come.