Stone Masonry in Waterford, MI
Restoring the Beauty and Integrity of Stone Structures
From tranquil outdoor pools and sun-soaked patios to lively decks and warming fireplaces, a touch of elegant stone masonry can transform your property into a haven of aesthetics and comfort. Your walkways and bespoke outdoor elements can go beyond the ordinary with the professional stone masonry services provided by Top Hat Masonry in Waterford, Michigan.
Look no further if you're seeking an effortless blend of aesthetics and durability for your outdoor spaces. Our skilled masons are experts in sculpting enchanting environments out of stone, breathing life into your property, and enhancing its character with meticulous detailing and superior craftsmanship.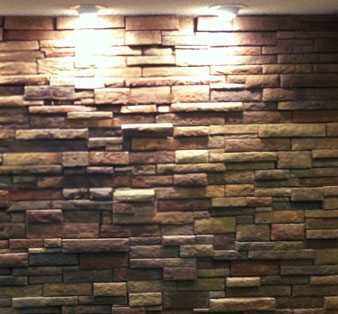 Elevate Your Property with Exquisite Stone Masonry
---
Contact Top Hat Masonry today for a consultation on your stone masonry project.
(248) 739-3065
Recognizing the Need for Expert Masonry
---
If you've noticed cracking, discolored, or damaged brick or stone on your property's exterior, these may indicate that it's time to call professional masonry contractors. Top Hat Masonry uses cutting-edge techniques to repair and replace compromised stone masonry, preserving your property's structural integrity and historical value.
Additionally, we offer preventative maintenance services for your stone structures to help you avoid costly repairs in the future. Regular inspections and care for your property's stone masonry work minimize the risk of water intrusion, mold, and other structural issues, ensuring your building remains in its optimal state.