Brick Masonry and Brick Repair in Waterford, MI
Preserve the Beauty of Your Home's Brick Masonry
Homeowners often overlook the degradation of brick masonry, allowing it to become a gateway for dampness and decay to invade their homes. The beauty and integrity of brick structures can become a distant memory due to this neglect. Top Hat Masonry, based in Waterford, MI, is on a mission to restore the resilience of brick structures, preserving the value of homes.
At Top Hat Masonry, we don't just fix the surface; we delve deeper into ensuring the root cause of the degradation is addressed, fortifying your home against future damage. In addition to our brick repair expertise, we also excel in creating stunning new brick structures that complement your outdoor space. Whether you're looking to build a scenic outdoor kitchen for summertime grilling, want a beautiful brick patio for family gatherings, fancy an inviting fireplace to warm up those chill evening gatherings, or require any other brick structure, our craftsmen are equipped and ready to help. With our keen eye for detail, we create functional and aesthetic structures that enhance your property's value and lifestyle.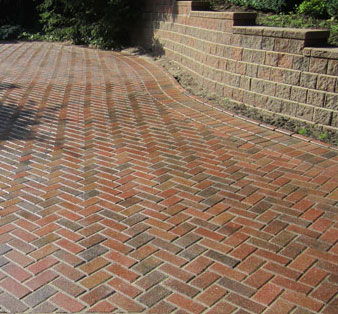 Experience the Best In Masonry Services!
---
From brick repair to comprehensive brick structures, Top Hat Masonry is a name you can trust for top-notch service. Reach out to us today for a consultation!
(248) 739-3065
Spotting Brick Degradation Early
---
When bricks begin to deteriorate, homeowners often dismiss these as typical signs of wear and tear. However, ignoring these can lead to costly structural damage and maintenance in the future. Common signs of brick degradation include cracked or chipped bricks, staining, efflorescence, and more.
Ignoring these warning signs can result in much more severe problems like safety hazards and lowered home value. It is essential to get a professional like Top Hat Masonry to inspect and address these issues with your brick structures before they escalate.