Poured Concrete Contractor in Waterford, MI
Transform Your Property with Quality Driveways, Sidewalks, and More
Crumbling driveways, hairline fractures in sidewalks, and depressions in patios are all too common problems that haunt homeowners and commercial property owners alike. Weathering, time, and general wear-and-tear degrade the integrity of concrete structures, endangering their aesthetic appeal and functionality. But there's no need for despair—Top Hat Masonry in Waterford, MI is here to help.
Top Hat Masonry's concrete applications for driveways, sidewalks, and patios bring visual charm and allure to your property, adding significant value. Where outdated or damaged surfaces can tarnish the appeal of your home or business, our concrete services transform them into striking features that catch and please the eye. Our concrete pours are far from merely cosmetic enhancements. They are designed to withstand changes in weather, foot traffic, and the test of time, offering resilience that property owners can rely on.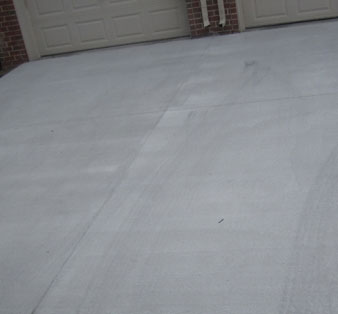 Enhance Your Home or Commercial Space with Our Concrete Services
---
Enhance your property's curb appeal with our impressive poured concrete surfaces. Reach out to Top Hat Masonry today!
(248) 739-3065
How to Tell When Your Property Needs Concrete Repair or Replacement
---
Concrete is a tough and resilient material that can still wear down and crack over time. This can lead to uneven surfaces, water damage, or structural issues. If you see cracks, crumbling areas, or sunken sections in your concrete driveways or sidewalks, it's time to consider getting a professional evaluation from Top Hat Masonry. Our professional masonry contractors assess the extent of the damage and recommend concrete repair or concrete replacement solutions.
Another sign indicating that your concrete needs attention is if you notice pooling water or poor drainage. This excess water can be unsightly and may result in long-term damage to your property. Our qualified team will identify the underlying issue and develop an effective solution to restore the integrity of your concrete surfaces.